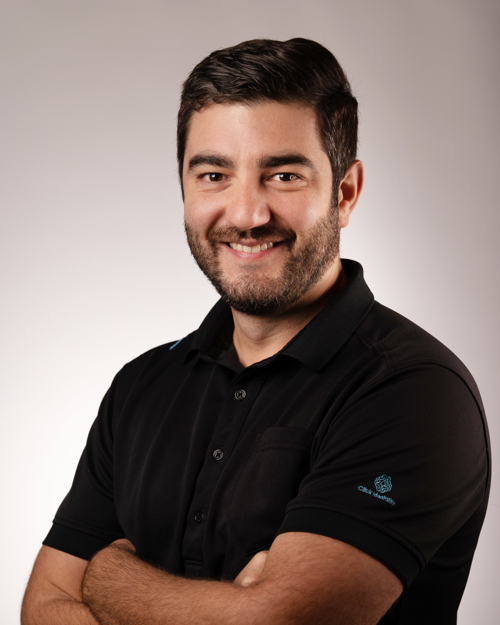 More about Anthony
He's organized, he's driven, and he knows his stuff. As Click Mentality's Director of Digital Marketing, Anthony brings clarity to concepts that can sometimes be a bit fuzzy for the uninitiated. From PPC to lead generation to sales funnels, Anthony has mastered all the ways to connect a company's products and services to the intended audiences. He possesses a broad understanding of all channels and how they work together. The term may suffer from over-use, but Anthony's a whiz at "moving the needle."
Originally from Cherry Hill, New Jersey, Anthony visited a friend in Boulder and never really went back. He attended the University of Colorado at Boulder, earning a degree in Communications. He fell in love with Colorado and its natural beauty; today, he continues to enjoy outdoorsy activities like camping in the mountains, biking, motocross, and four-wheeling. He and his wife Amanda share their home with a dog and a cat (the cat, for the record, is not outdoorsy).
After college, Anthony dove into the world of digital marketing and started to learn all of the nuances of the field that can't be learned in college. He started his own agency, building it into a successful business before moving on to new challenges. 
Anthony describes himself as easygoing, optimistic, flexible, and versatile. His coworkers would probably add the term "energetic" to the mix. Anthony is highly motivated to drive success for Click Mentality's client-partners. He knows that collaboration and teamwork are keys to success - no A/B testing is needed in order to confirm! 
Random fact: Anthony once ate a one-pound hamburger at a restaurant. His reward? His photo on the wall of fame.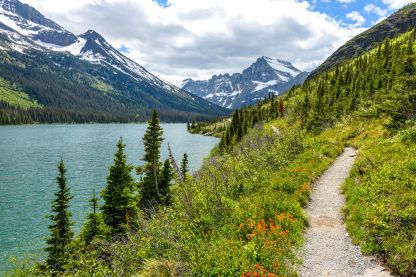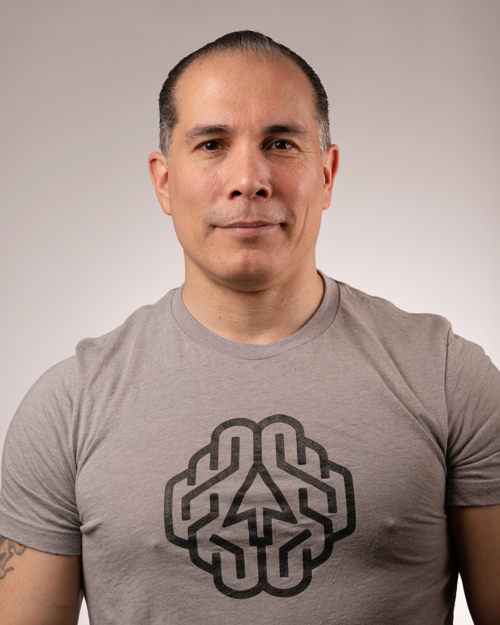 More about Tony
He's fit, he's an accomplished photographer, and he knows fancy words like al dente, compote, and canapé. But wait, there's more! Tony is also an SEO expert, which is an in-demand skill in today's data-driven world. He's a knowledgeable and energetic addition to the Click Mentality team and does a great job of explaining SEO strategies in a way that non-experts can understand. Tony prides himself on being able to communicate with different types of people in a team environment.
He started his education in microbiology, took a break, and later attended the Art Institute of Colorado, which gave him an opportunity to explore his love of art, painting, and graphic design. Tony also had a keen interest in technology and website development. As the SEO field began to form, Tony jumped right in, learning all the ins and outs of search engines and how to drive targeted traffic in all the right directions.
Tony has two adult children, a son and a daughter. When asked about his proudest accomplishment, his children come first. He's also proud of participating in a cycling fundraiser that found him crossing the entire state in two days. In addition to cycling, Tony also enjoys weightlifting (he used to compete in CrossFit), hiking, and longboarding. Now, back to those fancy words: Tony is a gourmet cook and enjoys the challenge of mastering new dishes. Photography is one of his other great passions. He found a niche in sports and fitness photography, even booking some commercial clients.
Random fact: While most people would agree that how you pronounce the word "caramel" depends largely on regional differences, Tony would like you to know that there is only one pronunciation: care-ah-mel. There will be no further debate.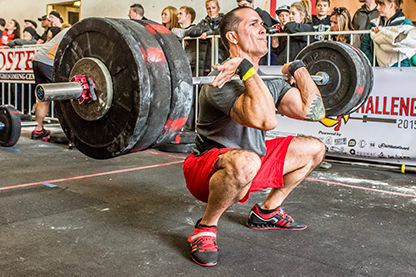 More about Steve
He's certified, he's data-driven, and he can cook! Meet Steve, a skilled Paid Media Strategist with charisma to spare. 
Steve is a Denver native; he's lived in Colorado all his life except for a one-year stint living in Australia. He lived in a big city (Sydney) and hence does not have any exciting stories about Australian wildlife (we definitely asked). After high school, he earned a Liberal Arts degree (with a minor in History as well as a minor in Marketing) from Colorado State University. Steve's career path began in hospitality, a decade-long journey that gave him invaluable skills in working with many different types of people.
In time, Steve made the leap from hospitality to digital marketing. The more he learned about the psychology of how a user finds products/services and whether or not that interaction results in a sale/conversion, the more fascinated he became. Steve knew he wanted to get inside the head of that user and use data to make predictions and informed recommendations. He found that he had a natural skill in this arena and loves finding new ways to use technology and data to drive results. 
Since coming to the dark - er, data - side, he's built a solid background in digital marketing, holding leadership positions along the way.  In addition to PPC, Steve also has a solid understanding of SEO, Social Media,  and SEM principles. He holds multiple Google certifications: Google Search, Google Analytics, and Google Measurements.
Steve and his girlfriend share their home with a cat and a dog. He enjoys cooking, snowboarding, and watching football. His years in the restaurant industry taught him priceless kitchen skills. He describes himself as being even-keeled, pragmatic, self-motived, and chock full of leadership skills. Steve prides himself on always leaving a job well done. 
Random fact: Steve was once a nationally-ranked distance runner. Nope, no one was chasing him!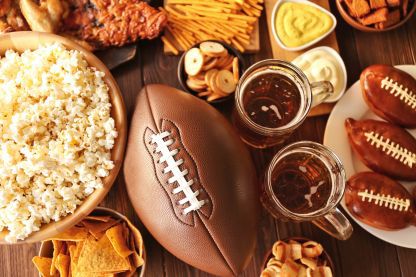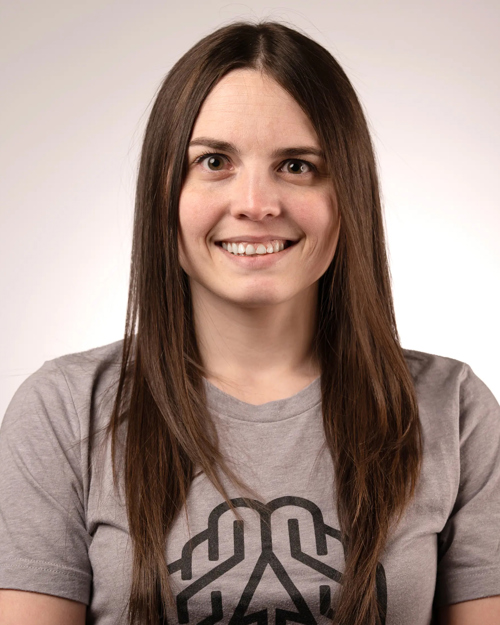 More about Kristin
Click Mentality needed a creative person who understands web development and digital marketing, and we found her! Kristin is a Colorado native who considers herself to be a lifelong learner. She earned a BS in Advertising from the University of Colorado at Boulder and rounded out her education by delving into coding on her own. In addition to her impressive design portfolio, Kristin brings to the table strong skills in HTML/CSS, Javascript, WordPress, and of course the full Adobe Creative Suite. She has also been initiated into the Umbraco universe and picked it up in no time. 
Kristin describes herself as conscientious, detail-oriented, curious, and thorough. She enjoys DIY projects, photography, and water sports like wakeboarding. She has family in Hawaii and spent time there growing up, which is where she developed a love for the water. Kristin carries the spirit of Aloha with her wherever she goes by reflecting compassion, hope, and empathy in every interaction.  
When she's not flexing her design and development skills, Kristin enjoys true crime documentaries, puzzles, and trivia. She loves to explore design trends, particularly as they relate to sustainability and eco-friendliness. She recently bought her first house (woohoo!) and is enjoying all the little projects that come with it.
Random Fact: Kristin wants nothing to do with ketchup (and no, spelling it catsup won't make it any more appealing to her). Other condiments are fine, but ketchup? No.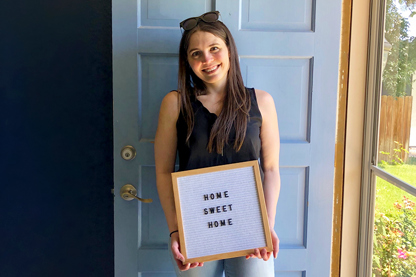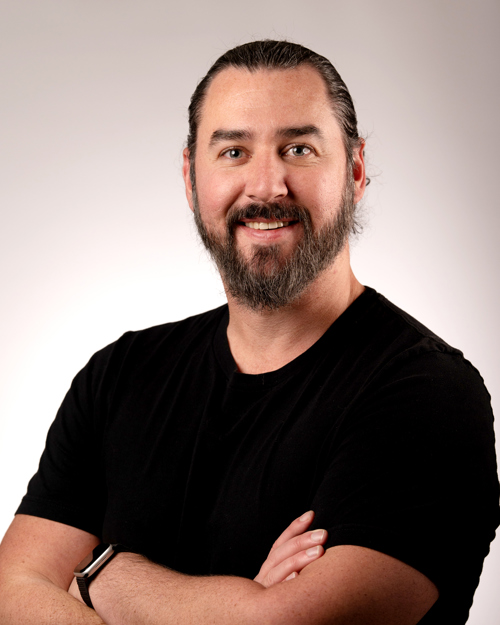 More about Ken
What were you doing when you were 8? Ken Dimmer was writing his first program. When he was about a decade older, Ken worked on his first website in 2001, and if memory serves, he received a tattoo in exchange. Ken has come a long way since then. His official title is Operations Director, but he also delves into development and project management. Ken is one of our SEO experts as well.
Ken is a certified Umbraco Master, and has passed every test that Umbraco offers (with flying colors, of course). Go ahead, ask him anything. He's also pretty good at explaining technical concepts in layman's terms.
Like several Click Mentality team members, Ken grew up in Wisconsin but felt Denver's sunnier weather calling his name. He made the move in 2015. Like many Colorado residents, Ken is fairly outdoorsy and enjoys hiking, camping, fishing, disc golf, and something called "snowblading," which he swears is a legitimate sport.
Ken has two children, a boy and a girl.
Other hobbies: The Bahamas (hey, whatever works)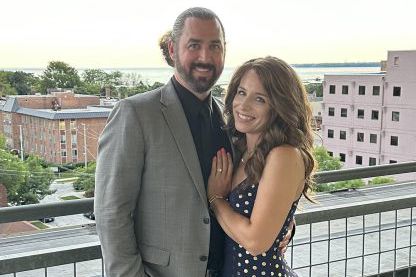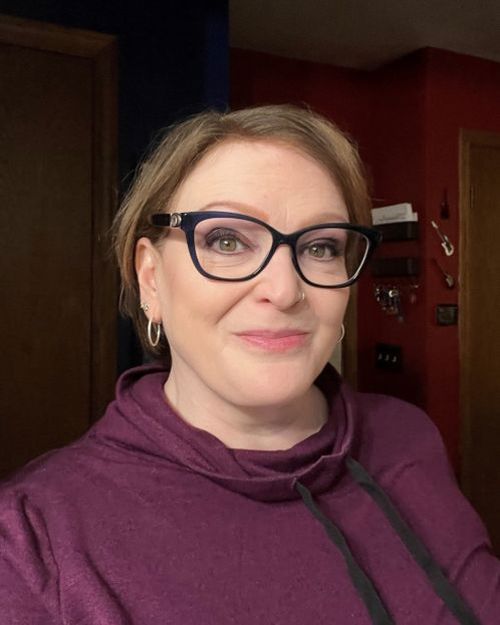 More about Claudia
Claudia tends to straddle two worlds. She's an introvert who enjoys people. She's an English Major who has a deep appreciation for technology. After 25 years of working in the fields of IT and Digital Marketing, she feels right at home here at Click Mentality. Claudia's role involves project coordination and scheduling (AKA "herding the cats"), as well as working with our client-partners to ensure that their needs are met. She admits to having an outrageous number of browser tabs open at any given time. 
Originally from Northern Virginia, Claudia has resided in Green Bay, Wisconsin for over 25 years. When she's not working, she enjoys practicing yoga, writing, walking her dogs, and conquering jigsaw puzzles. She's married and has a daughter in college. She admits to being a "crazy dog lady" and has spent the last two decades volunteering for rescues and shelters. 
All-time favorite song: "Every Little Thing She Does is Magic" by The Police. It's a big enough umbrella!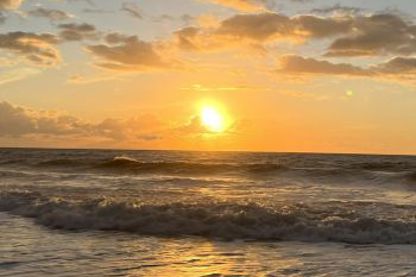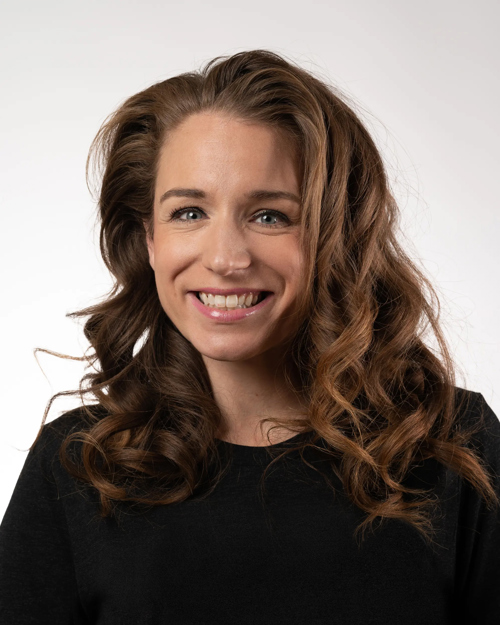 More about Aubry
Aubry Marie started her adult life as a nursing major but later found that her skills and talents were best suited to business development and customer service. Originally from Kenosha, Wisconsin, Aubry spent several years working for a large promotional company. She performed so well that she was sent to Houston and later Tallahassee to build up the markets in those regions. Later, she relocated to Denver, where she started a family. She and her husband are the proud parents of two active youngsters. 
Aubry joined the Click Mentality team in the role of Business Coordinator. She leads the effort in sales and marketing, helping us to expand our reach and to bring our expertise to companies and organizations looking for strong partnerships. Aubry's caring and compassionate nature serve her well in her personal and professional lives. She often says that she is happy when the people around her are happy.
For a busy mom, moments of downtime are rare, but Aubry enjoys doing artsy-craftsy projects. She's been known to crank out paintings, handmade candles, and even wine cork creations. Aubry also enjoys making healthy meals for her family and trying new recipes.
Random fact: Aubry spent most of her life in various choirs and loves to sing. Currently, the shower serves as her main stage.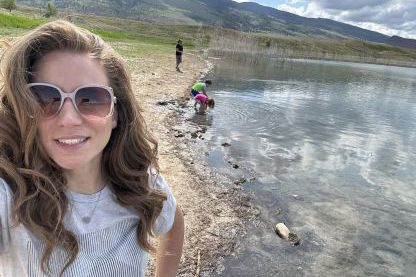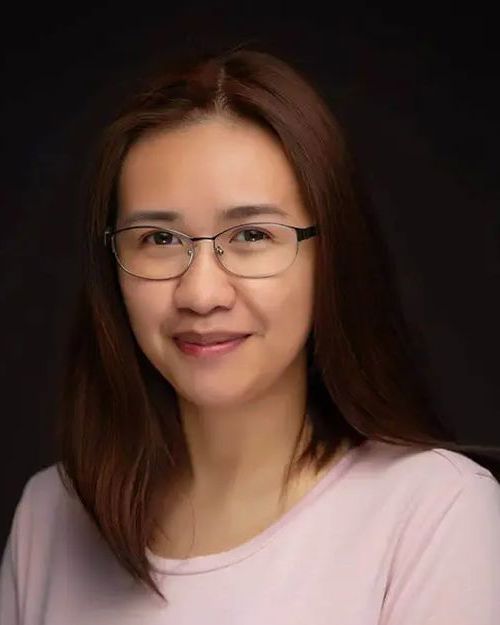 More about Krizzia
Krizzia joined our team in 2017. When it comes to handling large volumes of data, nothing scares Krizzia. Her "can-do" attitude makes her a valued member of our team. She routinely asks, "What can I do to help?" - wouldn't life be easier if everyone had that attitude? She enjoys working for Click Mentality because of the company's culture of bringing people up and helping them to grow.
Krizzia studied Computer Science in school and strives to continue growing and learning. In addition to handling data-related tasks, she uses Umbraco to build content pages for our client-partners. She also handles photo editing and email cataloging.
When she's not working, Krizzia enjoys cooking, photography, hiking, and swimming. She also admits to a slight addiction to watching food shows.
Random fact: Krizzia enjoys researching names and photos of edible plants. Did you know that dandelions are highly edible?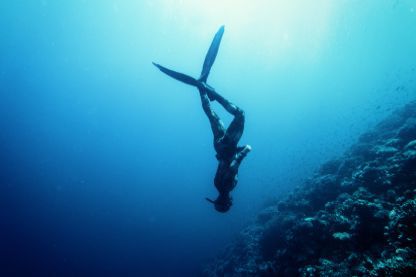 More about David
David serves as Managing Member for Click Mentality. He was talking about Digital Marketing before most of the world knew what it was. 
Although we sometimes tease David about our theory that he only sleeps about 45 minutes a night, he does get a lot done in a day. He also leverages one of his most critical skills for the leader of a digital marketing agency: bringing other people up. Several of our team members started off in other fields. David identifies the best and brightest in a variety of fields (like bartending and construction!) and recognizes in them a solid work ethic and capacity to learn and grow.
David is the prototypical "small-town boy" who later moved to the Big City. He has lived in Denver for several years and enjoys the typical outdoor pursuits (like skiing) that Colorado's favorable weather allows. David is a licensed pilot and takes to the skis whenever he gets the chance. He is the proud father of three children. We're betting that at least one of the three starts a company before the age of 12.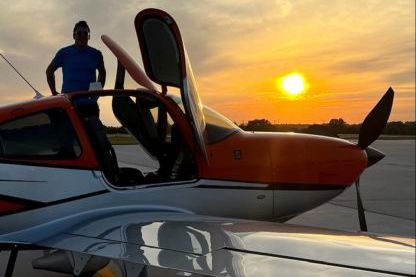 More about Patrick
Patrick serves as a Senior Account Manager, bringing with him a wealth of experience in project management, digital marketing, design, content development, lead generation, email marketing, and much more. Patrick earned a degree in Marketing and holds certifications from Google Academy and Hubspot. After college, he worked for a couple of outdoor product retailers before transitioning into a marketing role at a start-up. He continued to expand his marketing knowledge, learning about many different industries along the way. 
Born in Kansas, Patrick grew up in a small town in Indiana. Later, he paid a summer visit to Colorado and simply never left. He fell in love with the beauty of the Rockies and soon put down roots. Patrick enjoys outdoorsy pursuits like mountain biking, snowboarding, and fly fishing. He strives to live the ideal of making the most out of every day, and living in such an exhilarating environment inspires him to do just that. 
Patrick describes himself as loyal and detail-oriented. Being a good friend to others and having integrity is also important to him. Another important facet of his personality: Patrick is the very definition of "handy." He owns a boat that he built from a kit. The desk he uses for work? Built from scratch from ethically sourced sequoia wood. 
He and his wife have two adorable young children, a boy and a girl. They also have a fuzzy dog named Greta (a wire-haired pointing griffon). 
Random fact: Patrick and his wife, Bryce, met at an ugly sweater party. A romance story for the ages!